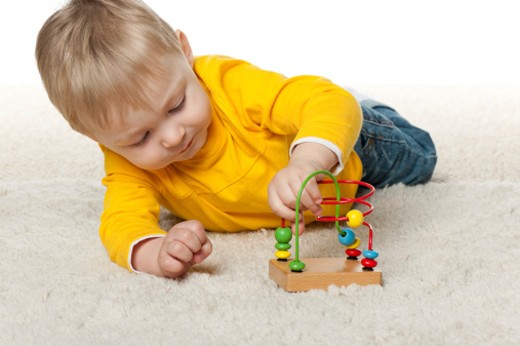 FAQs
Read below for questions we are frequently asked by our customers. If you have a question that is not covered here, be sure to contact us.
Should I have my carpets Dry cleaned or Steam Cleaned?
There are many factors that determine what method you should choose:
How long since your carpet was last cleaned.
What is the carpet fibre – Wool, Nylon, Mix etc.
What is the degree of soiling.
Are pets allowed on the carpet.
Is the carpet office or home.
A professional carpet cleaner should carry both dry and steam cleaning systems in the vehicle and after inspecting your carpet should be able to advise you on which system is best going to clean your carpet. Unfortunately most carpet cleaning companies only offer you one system on its own. You will also find that companies that only offer the one system will degrade the other system that they do not carry.
Why do some carpet cleaners advertise extremely low prices (as low as $5.00 per room) and when they arrive to clean my carpets the price always goes up?
It is an old trick called bait and switch. Simply, they want you to book with them because the price is too good to refuse. When the cleaner arrives at your house you will be charged all the extras like extra for stain removal, extra for medium to heavy soiling, extra because you will be told your carpet needs and industrial clean, extra for deodorising, extra because the $5.00 per room price only applies when you have 15 rooms cleaned and the list goes on.
A professional carpet cleaner will include spot and stain removal, heavy soiling, deodorising etc in the price quoted over the phone.
If I am going to pay for a quality carpet clean, what should I receive?
You should receive:
At least a 4 stage cleaning process.
Carpet prespray with a high quality non-toxic solution.
A rotary agitation with a floor polisher and nylon brush to spread cleaning solution through carpet fibres to ensure soil separation.
Expertise spot and stain removal.
Removal of soils and cleaning agents.
No residue left in carpet.
Deodorising.
Movement of furniture.
My friend tells me not to have my carpet cleaned because when she had them cleaned the carpets became dirty very quickly.
Yes this can happen when a poor quality carpet cleaner pumps your carpet with detergent and does not rinse the detergent out. A professional carpet cleaner will avoid this problem by prespraying your carpet first, then rinsing the prespray out, similar to a rinse cycle on a washing machine.
How often should I clean my carpets?
Your carpets should be professionally cleaned every 12 months. When cleaned and maintained correctly, the carpet life is extended. Your carpet will not be damaged if cleaned correctly and on a regular basis. It is the unseen bacteria, soils and allergens that cause the damage.
How much should I pay to have my carpets and upholstery cleaned?
This depends on what level of service you receive. If you are after a quick, cheap service where only a 1 stage process will be used, some companies quote as low as $5.00 per room. If you own your carpet and require a high standard of service, where there may be a 4 or 6 stage process, you can expect to pay between $35.00 and $60.00 per room. Depending on size. On average you will pay $35.00 per seat for quality lounge suite cleaning.
How soon can I walk on my carpet after cleaning?
Immediately, a professional carpet cleaner will clean the carpet fibres only. The backing, underlay or floorboards should not get wet.
What furniture would be expected to be moved when I have my carpets cleaned?
Premium Services QLD will include furniture moving for the following items: sofas and lounge suites, tables and chairs, beds on wheels and light furniture that one technician could expect to move. Furniture that we don't move: bookcases, fish tanks, waterbeds, china cabinets, computers and delicate or fragile items. It is always best to remove items to an area that is not being cleaned before we arrive.
What stains will be removed when I have my carpets cleaned?
A spot is a substance that is adhered to the carpet fibre, but has not become set. A stain is more advanced and may have become set. A professional carpet cleaner will remove all spots (food, grease, mud, etc). A professional carpet cleaner will have more problems removing a set or permanent stain compared to a spot. Premium Services QLD carries a large amount of stain removal solutions for the removal of coffee, tea, blood, cola, urine, red wine etc. If the stain has not set and become permanent, stain removal can be successful.
Our Policy for Stain removal is as follows:
Normal spotting and stain removal is included in our cleaning price and our cleaning process. If at the completion of cleaning there are stains that have not been removed in the cleaning process that require extra treatments such as "Heat transfer methods" or "Spot dyeing" these procedures will be discussed with you and a quote given for the removal of these more difficult stains. We will also discuss with you whether the stain will respond to extra treatment and the likelihood of the stain being able to be removed, partially removed or lightened or if the stain is deemed permanent.
How long does it take for my carpet to dry after cleaning?
From 30 minutes to 8 hours. It depends on what system is used and the degree of soiling. If you use our superior Dry Fusion system, we can have your carpets dry between 30 minutes and 1 hour. If your carpets are extremely soiled and we need to use a 6 stage system, it can take between 2 hours and 8 hours to dry. The average drying time is 4 hours.
What guarantee does Premium Services QLD provide?
Premium Services QLD will guarantee to clean to Australian Standards 1995-3775. We do not guarantee to remove permanent stains. Any claims or re-cleans will only be accepted up to 7 days from initial clean. If you have any concerns with our services, please let us now. We would love the opportunity deal with these concerns.
Our business philosophy is 'we want customers for life'.