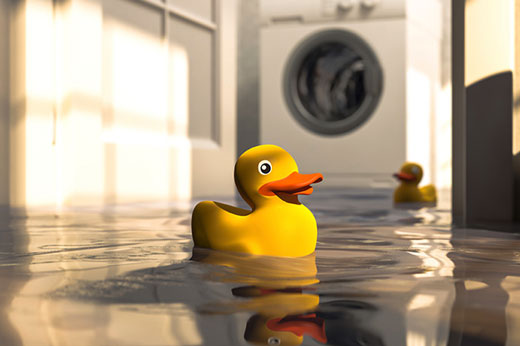 Water/Flood Damage Restoration
Water damage can be caused by local flooding, leaks and burst pipes.
What we can do for you:
Extract the water from your home
Dry and clean your carpets
Dry the structure of your home.
Things will dry in time but when damp for extended periods of time, mould and further damage can occur. We are IICRC trained technicians with over 15 years of experience.
Our promise to you – we will:
Dry the affected area quickly so mould, bacteria and microbial growth don't get a chance to take hold.
Minimise damage and get your home or office back to its original condition as soon as possible. We handle everything from a small home flood to large commercial water damage situations.
Ensure the safety of you and your family or co-workers. A Water/Flood Damage Restoratione situation can become a hazard to everyone's health if handled incorrectly.
Call Premium Services Qld on 47 287 406 for expert help to minimise the damage and repair costs.
WHAT YOU CAN DO… 
Turn off the water supply in case of a leaking or burst pipe.
Isolate the power supply to prevent electric shock. Standing in water with the power on is extremely dangerous.
Place plastic or alfoil under furniture legs to prevent problems such as timber dye stains to carpet.
Advise your insurance company of the event and be sure to note down the claim number.